Commercial Lpg Gas Cylinder
Brand : TL
Product origin : China(mainland)Zhejiang
Delivery time : 30-35days
Supply capacity : 5000 pieces per day
Product Description
1.Our brand name is TL,Place of Origin is Zhejiang, China (Mainland)
Material is Steel,Used for Liquefied Petroleum Gas(LPG)

This model is low pressure 0.5kg LPG Cylinder
2.Water Capacity 1.2L ;Total height 130mm ;Body Diameter 138mm height 110mm ;Foot Ring 125mm 23mm
3.Wall Thickness ≥1.8mm
4.Tare Weight 1.12kg
5.Color can be any color
6.Working Pressure:18 Bar Test Pressure:34Bar
7.Certification ISO 9001,SON,TUV,SGS,BV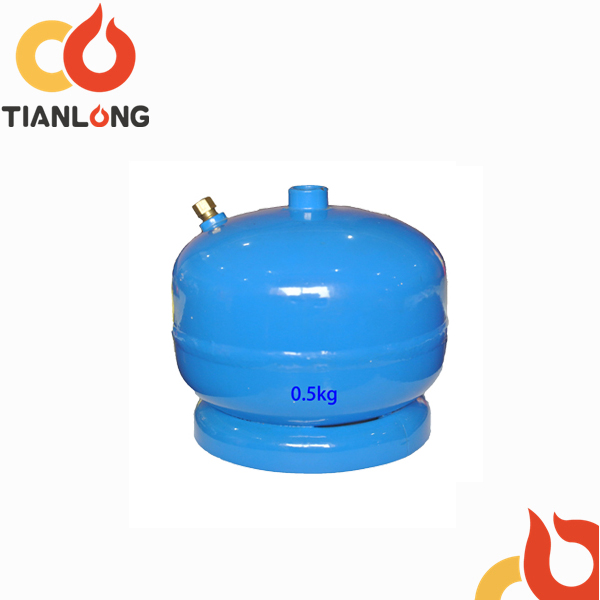 1.This model is low pressure 3kg LPG Cylinder
2.Water Capacity 7.2L ;Total height 272mm ;Body Diameter 210mm height256mm ;Foot Ring 200mm height 38mm
3.Wall Thickness ≥2.0mm
4.Tare Weight / kg
5.Color can be any color
6.Working Pressure:18 Bar Test Pressure:34Bar
7.Certification ISO 9001,SON,TUV,SGS,BV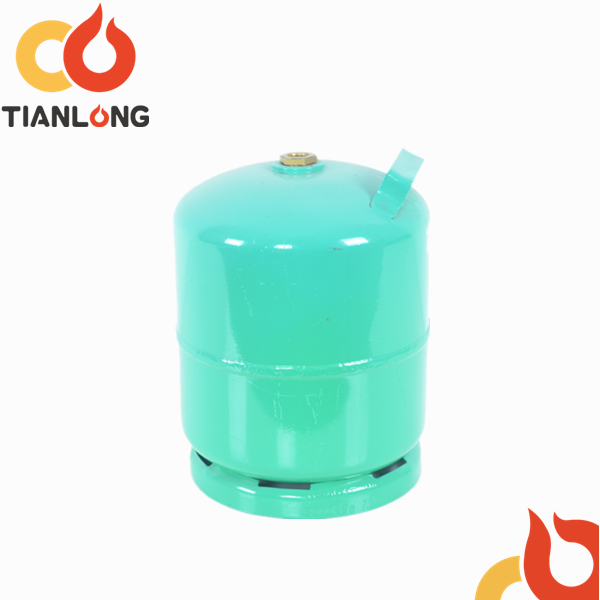 1.This model is low pressure 5kg LPG Cylinder
2.Water Capacity 12L ;Total height 376mm ;Body Diameter 230mm height 350mm ;Foot Ring 200mm height 38mm
3.Wall Thickness ≥2.0mm
4.Tare Weight / kg
5.Color can be any color
6.Working Pressure:18 Bar Test Pressure:34Bar
7.Certification ISO 9001,SON,TUV,SGS,BV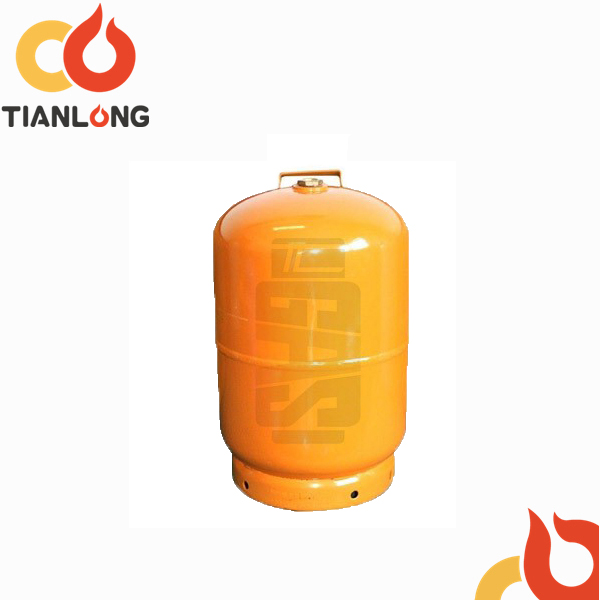 1.This model is low pressure 6kg LPG Cylinder
2.Water Capacity 14.4L ;Total height 310mm ;Body Diameter 300mm height 255mm ;Foot Ring 305mm height 63mm
3.Wall Thickness ≥2.0mm
4.Tare Weight / kg
5.Color can be any color
6.Working Pressure:18 Bar Test Pressure:34Bar
7.Certification ISO 9001,SON,TUV,SGS,BV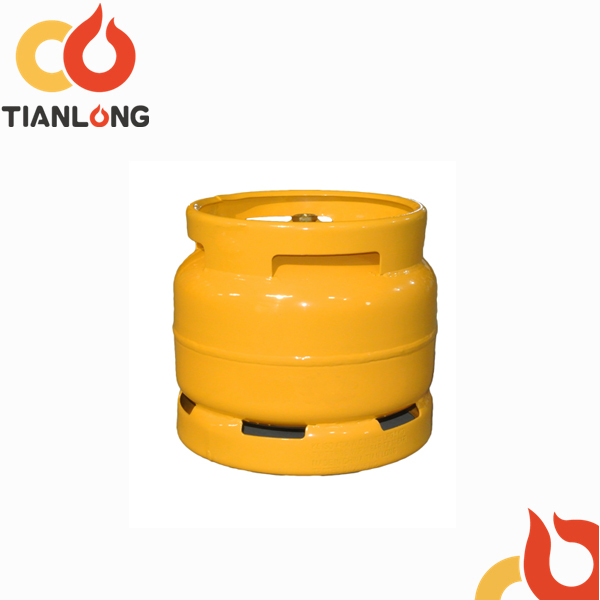 1.This model is low pressure 9kg LPG Cylinder
2.Water Capacity 21.6L ;Total height 515mm ;Body Diameter 300mm height 380mm ;Foot Ring 300mm height 63mm
3.Wall Thickness ≥2.0mm
4.Tare Weight / kg
5.Color can be any color
6.Working Pressure:18 Bar Test Pressure:34Bar
7.Certification ISO 9001,SON,TUV,SGS,BV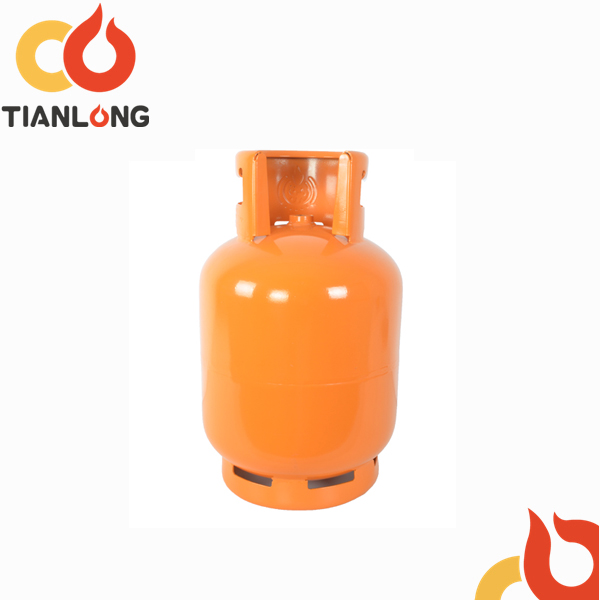 1.This model is low pressure 12.5kg LPG Cylinder
2.Water Capacity 26.5L ;Total height 590mm ;Body Diameter 300mm height 452mm ;Foot Ring 305mm height 63mm
3.Wall Thickness ≥2.2mm
4.Tare Weight / kg
5.Color can be any color
6.Working Pressure:18 Bar Test Pressure:34Bar
7.Certification ISO 9001,SON,TUV,SGS,BV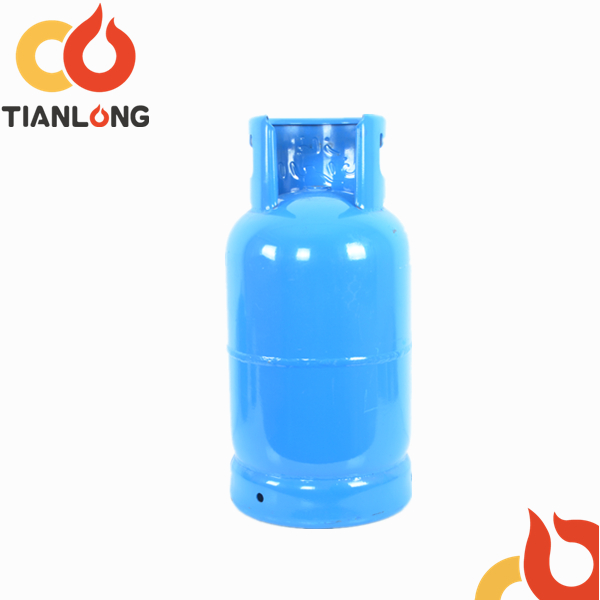 1.This model is low pressure 15kg LPG Cylinder
2.Water Capacity 35.7L ;Total height 690mm ;Handle Diameter 228mm Height 145mm ;Body Diameter 228mm height 145mm ;Foot Ring 303mm 68mm
3.Wall Thickness ≥2.75mm
4.Tare Weight 16kg
5.Color can be any color
6.Working Pressure:18 Bar Test Pressure:34Bar
7.Certification ISO 9001,SON,TUV,SGS,BV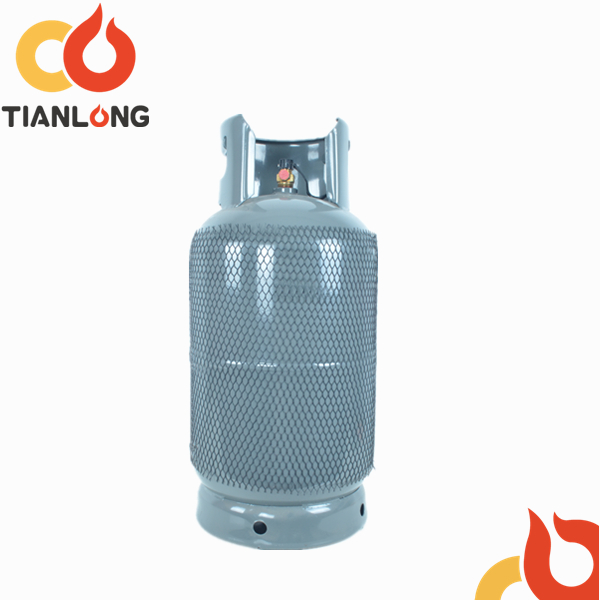 This model is low pressure 47.7L 20kg LPG Cylinder
2.DESIGN CODE: ISO 4706
3.CYLINDER MATERIAL:HP 295 STEEL OR EQUIV
4.Water Capacity 47.7L ;Total height 903mm ;Handle Diameter 190mm Height 150mm ;Body Diameter 294mm height 758mm ;Foot Ring 298mm 60mm
5.Wall Thickness ≥2.9mm
6.Color can be any color
7.Working Pressure:18 Bar Test Pressure:34Bar
8.HEAT TREATMENT: STRESS RELIEVED AT 680±20℃/-11MINUTES
9.Certification ISO 9001,SON,TUV,SGS,BV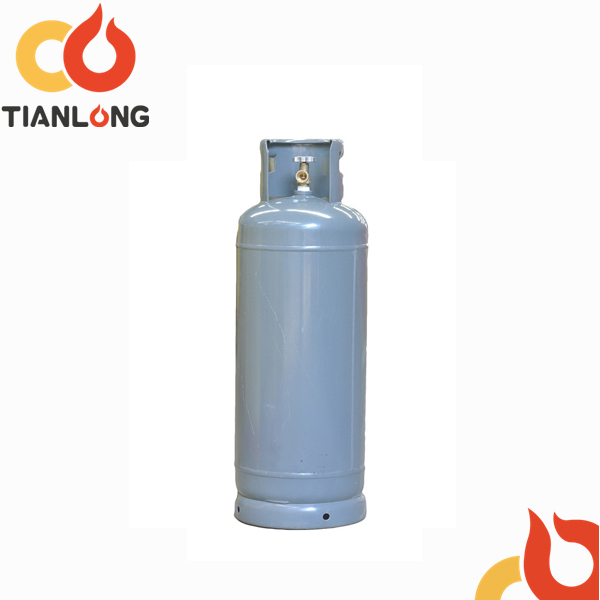 This model is low pressure 118L 50kg LPG Cylinder
2.DESIGN CODE: ISO 4706
3.CYLINDER MATERIAL:HP 295 STEEL OR EQUIV
4.Water Capacity 118L ;Total height 1200mm ;Handle Diameter 230mm Height 150mm ;Body Diameter 400mm height 1015mm ;Foot Ring 400mm 115mm
5.Wall Thickness ≥2.9mm
6.Color can be any color
7.Working Pressure:18 Bar Test Pressure:34Bar
8.HEAT TREATMENT: STRESS RELIEVED AT 680±20℃/-11MINUTES
9.Certification ISO 9001,SON,TUV,SGS,BV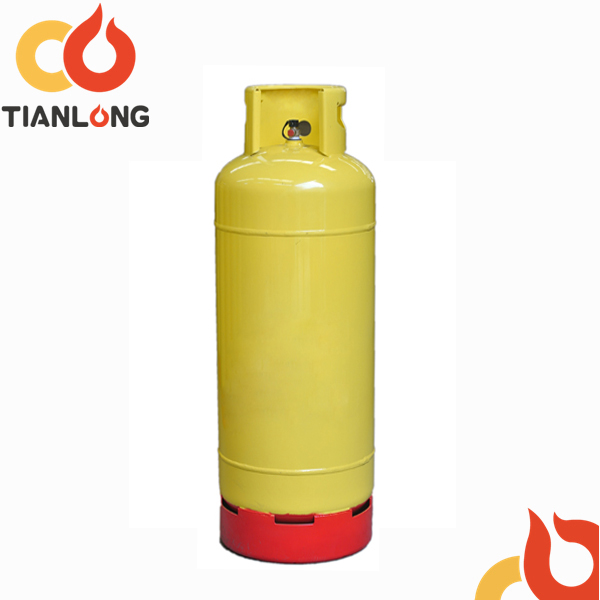 We export within the range of 3kg to 50kg with accessories .And Our production capacity can reach 2 million per year , exported to Africa , Asia,Western Europe, Middle East, and Latin America according to EN+A 1442 and ISO 4706 standards.
Thus, We do not export the finished cylinders but also raw materials (handles , wrists, half cylinders , valve) and accessories (cooker stove , Hose pipe , burner , frame , gas regulator ).

Packaging and Transport :
Packaging Details plastic net/plastic bag
Usually we use plastic net/plastic bag , and we can packing as your requirement
Transport by shipping
Delivery Time 30-35Days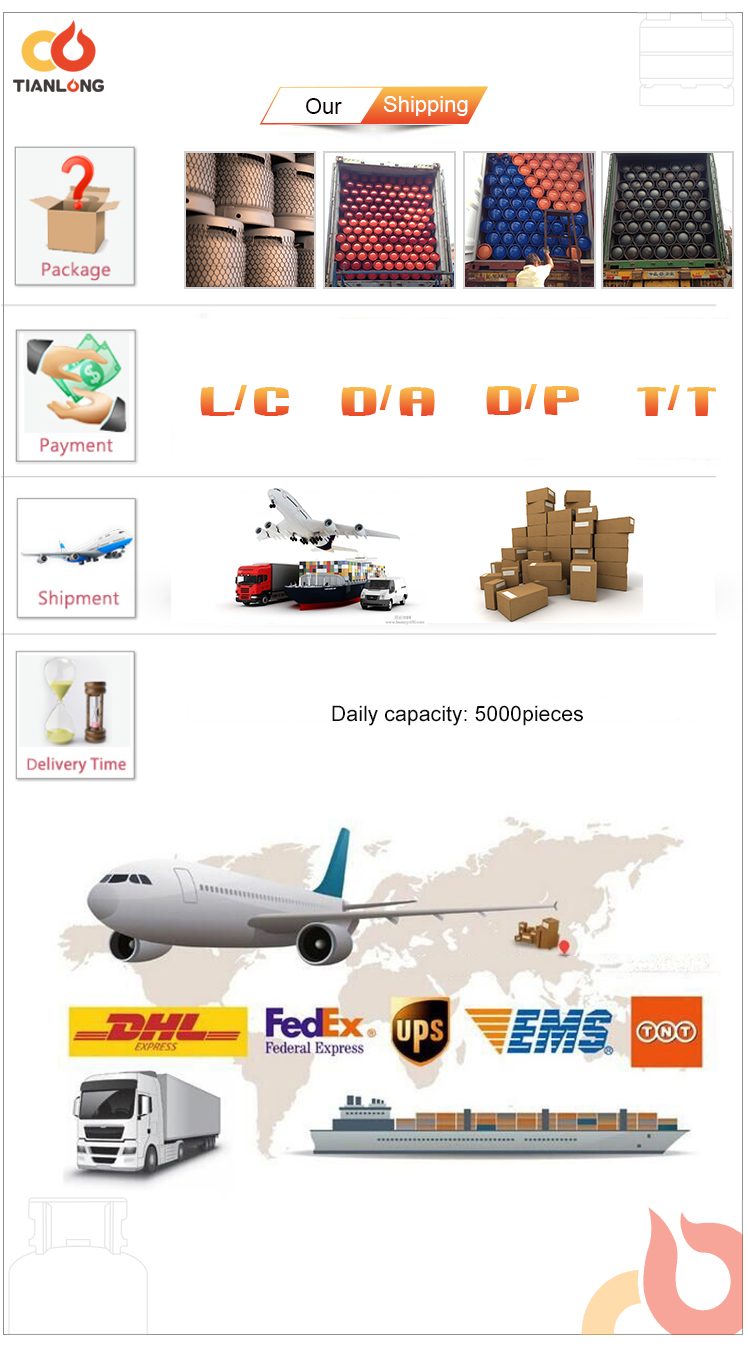 Our Services
Question1. How to ensure your cylinders quality?
A: Our LPG cylinder factory possesses ISO9001 certificate, and we have been in this
field more than 20 years. Our products have been sold almost all over the world,
especially with the mature market in Africa. The advanced process strict testing and our
clients' trust
both guarantee our cylinder quality.
Our company has six machinery equipments to test material and cylinder:
1. spectrum analyzer to detect chemical analysis;
2. mechanical function to make tension test and bending test;
3. X-ray silent detection to inspect circumferential weld;
4. Hydraulic bursting test;
5. Hydraulic testing;
6. Air tightness test.
Question2 About the brand name of the products?
A: In general, We use our own brand " Tianlong ", if you have requested, OEM is
also available.
Question3 About the cylinder mould?
A: we can design and develop cylinder mould by ourselves, cylinder handle and
footing mould will cost around $5000, and cylinder body mould is $7000.
When your purchase quantity is up to 30,000pcs, we can return back mould charge to you.
Question4 About the sample?
In our acceptable range, we can offer a sample by charging freight. We will return
the fee after you make an order.
Question5 About payment term and delivery time?
A: payment term: 30% for deposit, balance against copy of BL; L/C at sight.
we can delivery 5*40HQ containers and below within 30 days after deposit payment.
Please feel free to give your inquiry in the form below.